Go Big or Go Home for PENTA and WG.Unity
It was a long slog through the Group Stage, but two teams have finally come out the other side with war wounds to show for their effort. Congratulations for PENTA Sports and WarriorsGaming.Unity on advancing to the Playoffs!
After two 2-0 losses yesterday, PENTA had a lot of catching up to do in order to climb out from the bottom of the pile. Their third place finish in Group A meant that WarriorsGaming.Unity earned second seed heading into today's matches. Meanwhile, the result of a Tiebreaker match meant that Execration took home second seed while Team MAX placed below. This meant that Execration would meet up with PENTA, and WG.Unity would face Team MAX to determine the final two players headed to the Playoffs.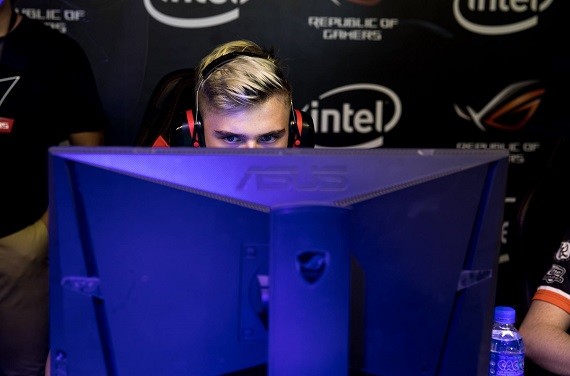 PENTA Pushes Back
Yesterday was a rough one in the tournament world for both PENTA and Execration. After tough losses for both teams, it was make or break and both teams tried their hardest to make it. Game 1 didn't go exactly to plan for Execration, but their mid-game play took away the small lead PENTA formed early game after chaining Batrider and Queen of Pain deaths, but Execration's draft execution simply outperformed the competition and they snowballed the game to a 38-minute win.
Game 2 told a different story, however. This game, Execration took control of the early game, slowing down PENTA's Viper farm and Ogre Magi's ability to support his team effectively. Unfortunately, one key 2-for-1 trade shortly after 20 minutes was the true Death Prophet for Execration and PENTA was able to take Game 2. Despite a strong draft from Execration in Game 3, earning themselves the coveted Winter Wyvern pick-up to support alongside Nightstalker, they never got a leg up on PENTA. The entire game, PENTA stayed in control. It was a quick and bloodthirsty game, showing how much PENTA truly wanted this win. Only 24 minutes into the game, GGs were called by Execration with all Towers down and PENTA took the series to move on to the Playoffs 2-1.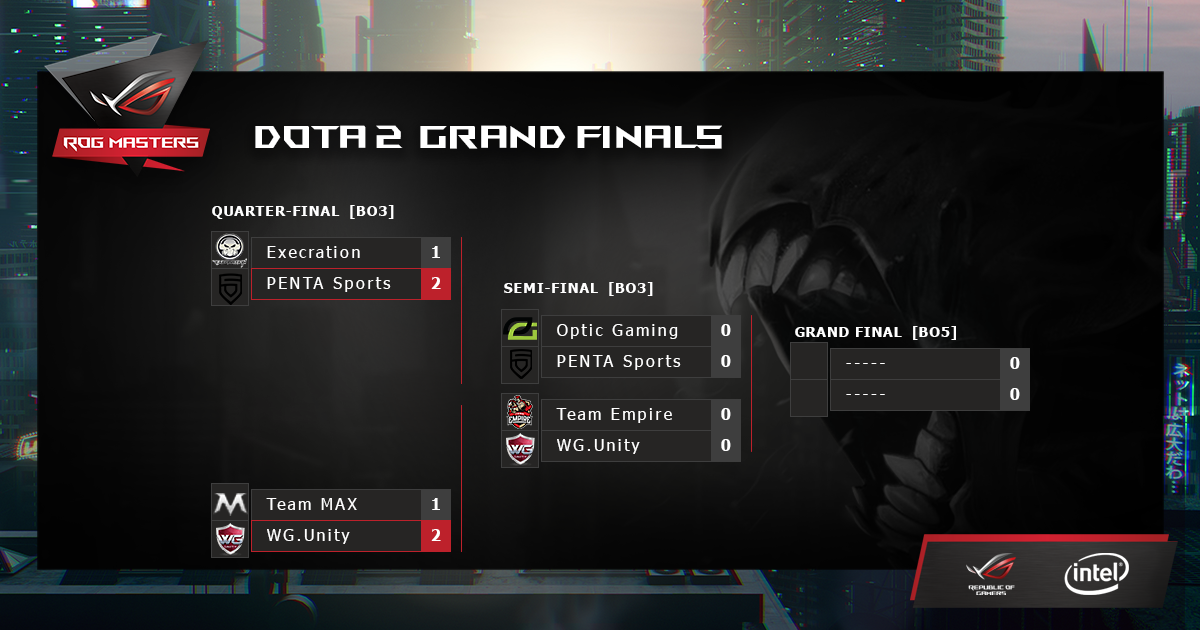 Warriors Once More
Game 1 was for Team MAX what Game 3 was for PENTA in the previous series- a complete bloodbath. Ending the game 39 kills to just 5, it was a clinic in outdrafting and working as a team. This was the sort of play casters and fans alike had been waiting for from the Chinese team and they did not disappoint. The combination of Clockwerk, Disruptor and Sand King was brutish for even the most seasoned Dota 2 viewer. Unfortunately for Team MAX, their drafting well seemed to run dry heading into Game 2. WG.Unity seemed to get exactly what they wanted, grabbing heavy hitters Queen of Pain and Morphling to do their dirty work- and it worked. While Team MAX enjoyed a slight gold and experience lead, it was short-lived. Team MAX even ended the game up in kills, but the ability of WG.Unity to get those essential mid- and late-game fights secured them the win. The series was now tied up, meaning they were heading to a Game 3!
If you were to look at the results of Games 1 and 3 and compare them side-by-side, you might think you were looking at the same game but with different drafts. Once WG.Unity drafted Juggernaut, it felt like Team MAX outplayed themselves in draft, forcing a questionable 3-melee composition and a Puck offlane. What followed was exactly what you would expect from Meracle-'s Juggernaut play: a perfect KDA. Even when behind in experience, WG.Unity was up in gold and kept that trend going. In what was the shortest match of the tournament thus far, WG.Unity took out Team MAX after losing only a single tower. Though it was a 2-1 victory, the win was what mattered and WG.Unity pushed on to the Playoffs!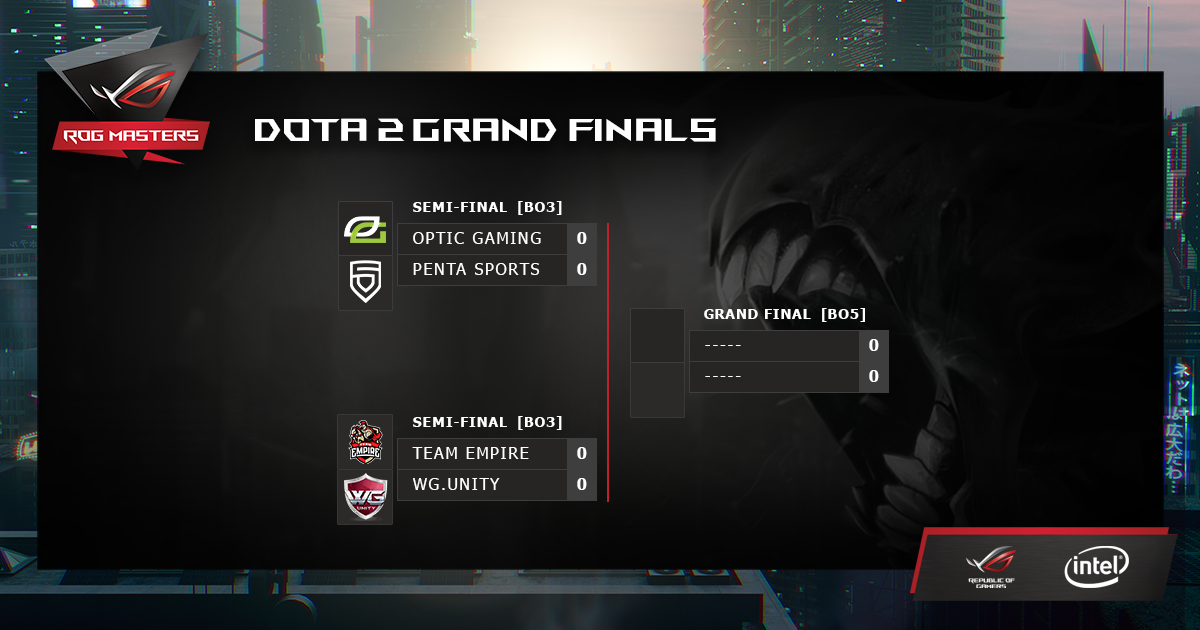 Destination: Semifinals
With their wins, both PENTA and WG.Unity move on to the Semifinals where they will face the top teams from Group A and B. EMEA will pair up against the Americas when PENTA clash with OpTic Gaming, while APAC's WG.Unity and EMEA's Team Empire will duke it out on the other side of the bracket.
Four teams, three regions, and a $235,000 prize pool.
Watch live at Plenary Hall, Kuala Lumpur Convention Centre or tune in to one of our dedicated streams to watch the action play out:
English:
twitch.tv/asusrog
German:
twitch.tv/99damage
Spanish:
twitch.tv/cybersportstudio
Filipino:
twitch.tv/womboxcombo
Russian 1:
twitch.tv/uccstudio
Russian 2:
twitch.tv/uccleague4
Russian 3:
twitch.tv/uccleague5
Russian 4:
twitch.tv/starladder1
Polish:
www.rog-masters.pl
Chinese:
douyu.com/3811559
If you would like to get more additional information regarding ROG events and ROG products, sign up to an ASUS Member Account & Join the Republic!