OpTic Gaming's Green Wall Extends to Kuala Lumpur
The OpTic Gaming Green Wall branched out to a completely new esport this past September. Having never touched a genre outside of FPS games, it came as a surprise when OpTic acquired The Dire, a newly formed roster led by legendary captain ppd. So far, their adventure into MOBA turf is paying off in spades.
It came as a shock to long-time fans of OpTic when the organization picked up The Dire, but for Dota 2 fans this was a dream come true. Unbeknownst to their fans, the star-studded roster, including allstar players and DotA veterans MiSeRy and Pajkatt, quietly boot camped in a Texas café while the team settled into their new organization.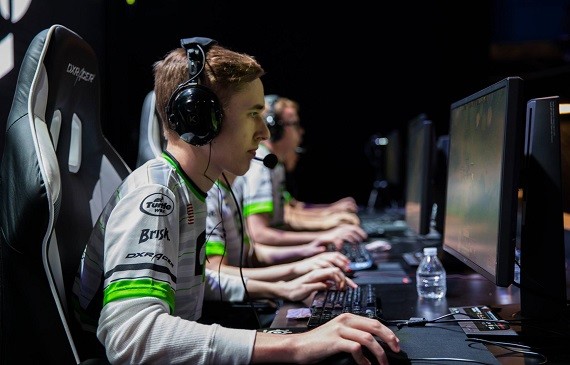 Since becoming part of the Green Wall, the team has had several noteworthy accomplishments. They most recently won Moonduck Studio's Midas Mode tournament and donated their winnings to The Children's Medical Center Dallas. They have also qualified for The Summit 8 Minor and, of course, the ROG MASTERS 2017 Grand Finals.
Unfortunately, even when a team is doing well, change is almost inevitable for Dota 2 rosters. Former Position 4 player MiSeRy competed with the team at the Regional Finals Americas and helped support the team to their 3-0 victory. Now, he stepped down from the roster to make room for Saksa, a fresher face on the Dota 2 scene who has already proven himself with a 2nd place finish at The International 2016. Having already played with the team during the Galaxy Battles II Qualifier, he's shown that he will be capable of filling the hole left by MiSeRy's departure and improve the team overall.
Creating a Championship Team
In an interview with ROG MASTERS during the Regional Finals Americas, mid-laner and up-and-coming young star CCnC spoke about how ppd reached out to each player on the roster individually and molded the squad into what it is today. For his part, ppd is a seasoned captain with an eye for talent. He led Evil Geniuses to 3rd place at both The International 2014 and 2016, and was at the helm of the EG squad which won The International 2015.
He's seen how stiff global competition can be and, as a stellar drafter and confident leader, he has the potential to lead his team to victory once more in Kuala Lumpur.
If you would like to get more additional information regarding ROG events and ROG products, sign up to an ASUS Member Account & Join the Republic!