Team Empire and PENTA Sports Suit Up for the Grand Finals
Two strong teams from the West will be heading East to the Grand Finals in Kuala Lumpur in just one week: Team Empire and second-place EMEA team, PENTA Sports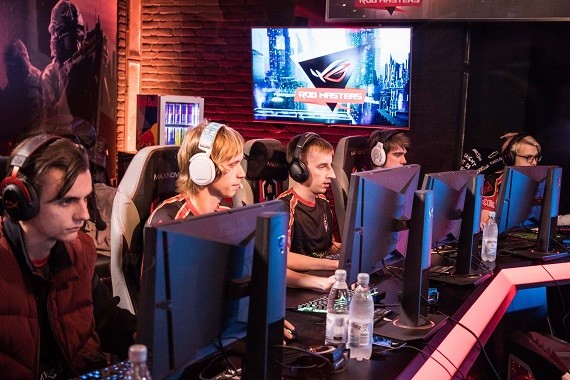 The powerhouse team from the east of Europe, Russian-Ukrainian Team Empire struck a chord with fans in the Regional Finals EMEA. It's been a while since their The International 2017 debut but, this tournament, they showed that they were ready to handle whatever will be thrown their way in the Grand Finals.
With every player having two years of competitive Dota 2 play or more under their belt, this is a team that's been around the block a couple of times and knows their stuff. Led by VANSKOR, a veteran of Natus Vincere and founding member of CIS Rejects, this 22-year old Captain of Team Empire knows how to support his team in-game and out.
VANSKOR needs to be able to lead, because his roster is a powder keg ready to blow sky-high. Their performance at The International 2017 left them 7th-8th and they will not be satisfied until they reach the top. Former members of Vega Squadron fn and Silent have been playing for years. While fn was on their TI7 roster, Silent is still looking for his breakout performance from the EMEA scene. Will he find it on Team Empire through ROG MASTERS 2017?
Redemption at ROG MASTERS
Everyone on Team Empire is hungry to find global victory again after their TI7 performance. For Silent and VANSKOR, who were not on their roster at the time, this will be their first top-tier global event outside of the CIS and European scenes. It's time to show the strength of the Empire and strike back at the heart of global Dota 2- It's Team Empire's time to shine at the ROG MASTERS 2017 Grand Finals in Kuala Lumpur, Malaysia.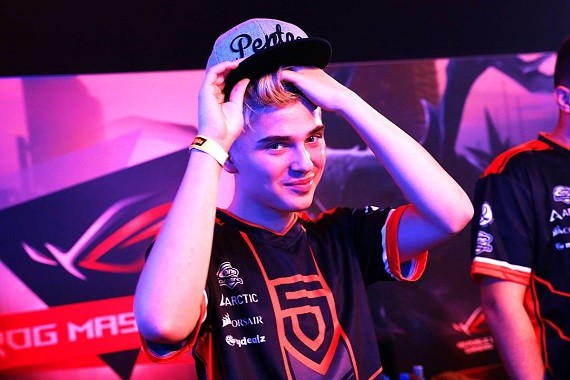 The multinational European squad of PENTA Sports left an impression during the ROG MASTERS 2017 Regional Finals EMEA. As underdogs, they weren't expected to reach the top yet here they stand. Though the team originally started with the acquisition of team Going in, the roster has morphed throughout the year to include Nine, Buggi and rmN-.
Something Old, Something New
Featuring the youngest Dota 2 player to grace our stages this year, Skiter, the mixture of fresh blood and seasoned veterans on PENTA is a welcome addition to EMEA Dota 2 action. Additionally, Nine is a complete newcomer to professional play, with PENTA being his first and only competitive team on record. Led by former Going in and current Captain Dnz, this fresh talent has a lot to learn but their superiors are up to the task of teaching them.
One of the newest members of the team is rmN-, but don't let his longevity on PENTA fool you. He is one of the oldest players of Dota you'll find, playing competitive Dota for nearly a decade. rmN- started with humble beginnings, joining his first Dota 2 roster in 2011: GosuGamers. He's played on several teams since, such as GOOMBA Gaming and even Natus Vincere earlier in 2017. Known for his incredibly strong support play, rmN- is a player to watch on PENTA.
After their upset victory versus HellRaisers, it's hard to see how PENTA could be anything less than proud of their performance. Though they tried a new strategy focused on aggressive play in the finals versus Team Empire, it was not enough to eek out a win despite impressive gold leads at times. The team shows strong signs of success heading into the Grand Finals in Kuala Lumpur.
If you would like to get more additional information regarding ROG events and ROG products, sign up to an ASUS Member Account & Join the Republic!